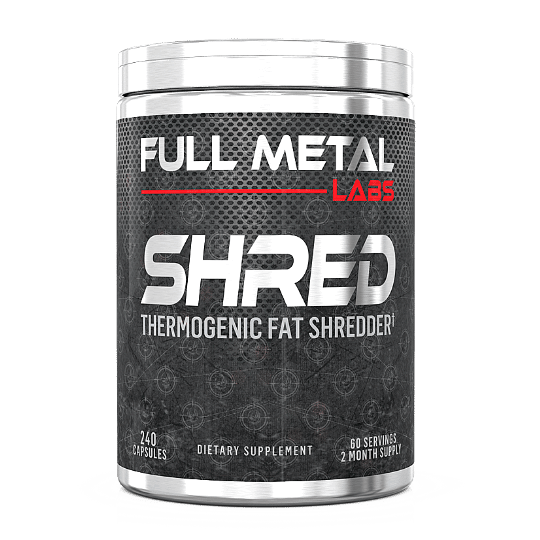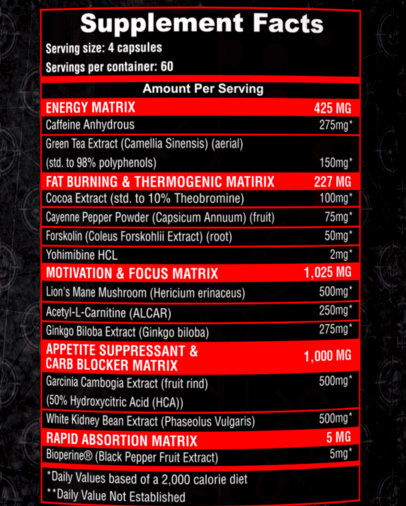 Clean All-Day Energy

- Zero crash or jitters

Increased Motivation &

Enhanced Focus

-

So you stick to your goals

Appetite Suppressant

- Curb cravings & cuts calories easily 

Carbohydrate Blocker

-  Reduces carb absorption from cheat meals

Transparent Supplement Facts

- No combined doses or "secret formulas"

Natural Fat Burning Ingredients

- With high dosages that actually work

2 Months Supply Per Bottle 

- Don't lose momentum
& Free Shipping in the USA
100% Money Back Guarantee

Clean All-Day Energy

- Zero crash or jitters

Increased Motivation &

Enhanced Focus

-

So you stick to your goals

Appetite Suppressant

- Curb cravings & cuts calories easily 

Carbohydrate Blocker

-  Reduces carb absorption from cheat meals

Transparent Supplement Facts

- No combined doses or "secret formulas"

Natural Fat Burning Ingredients

- With high dosages that actually work

2 Months Supply Per Bottle 

- Don't lose momentum
Effective Fat Loss Needs A Smart Multi-Channel Approach!
Shred's unique formula delivers the complete solution: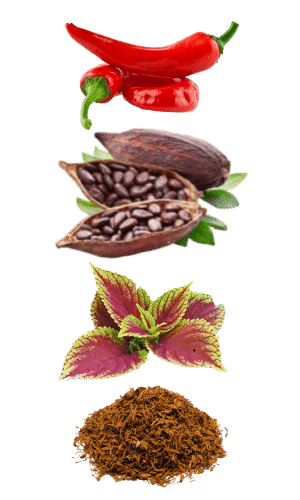 FAT BURNING
227mg
✔ Supercharge Metabolism:
Cayenne Pepper Fruit: Proven to significantly increase your metabolism and calories burned while active and resting. Amplifying your fat-burning rate.
Cocoa Extract: Used for centuries to promote weight loss and boost your metabolism. It helps metabolize fat to use for fuel, rich in fiber, and helps regulate blood sugar and digestion. 
✔ Burn Stubborn Fat As Fuel:
Forskolin: Aids in weight loss by helping create enzymes called lipase and adenylate cyclase. These two enzymes free stubborn fatty acids from the body's cells and allow them to be burned as fuel.
Yohimbine: Blocks Alpha-2 receptors, which are found in the body's fat cells. When these receptors are blocked, fat loss becomes easier. Multiple clinical trials show people taking yohimbine lost significantly more weight than those taking a placebo.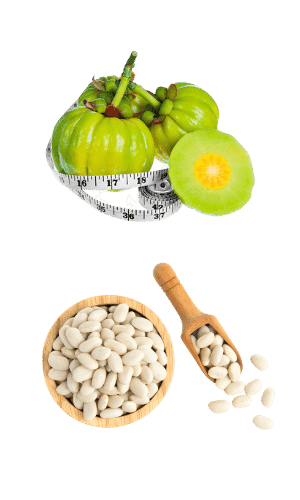 Appetite Suppressant
Carb Blocker
1,000mg
✔ Suppress Appetite & Fat Absorption:
Garcinia Cambogia: The active ingredient HCA works to block an enzyme called citrate lyase which is used to produce fat cells. It also elevates serotonin levels which makes you feel less hungry and controls cravings.
✔ Block Carbohydrate Absorption:
White Kidney Bean: Acting as "starch blockers" by inhibiting the starch-digesting enzyme amylase which turns the starch you eat into absorbable sugar and carbohydrates. Providing your body with an extra defense during cheat meals and daily excess carb intake.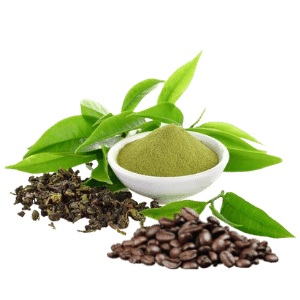 NATURAL ENERGY
425mg
✔ Promotes Increased Fat Burning:
Green Tea Extract: A must-have in any fat loss formula due to its richness in caffeine and antioxidants. Naturally increasing energy, studies show it aids in fat loss during cardio and intense workouts. It also encourages thermogenesis which is your body's way of burning calories.
✔ Helps Suppress Appetite:
Caffeine: is a natural appetite suppressant and can help you keep cravings at bay while you stay energized throughout the day.
✔ Zero Crash Or Jitters:
Shred is clinically dosed to give you energy throughout the entire day WITHOUT any crash or jitters guaranteed.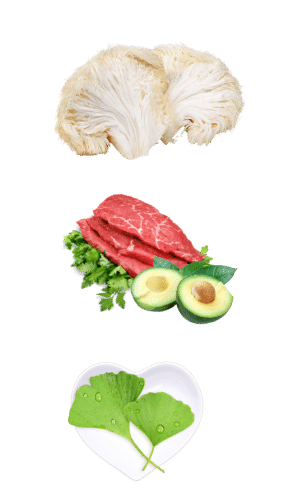 Motivation & Focus
1,025mg
✔ Stay Motivated:
Lions Mane Mushroom: Mental sharpness is just as important as physical performance during training. Lions Mane Mushroom has been shown to improve cognitive function, specifically focus, concentration, and memory.
Carnitine: Clinically studied for improving mental clarity, memory, focus, and increasing your ability to process information faster.
✔ Improve Cognitive Health:
Ginkgo Biloba: One of the most widely used dietary supplements as a memory enhancer, Ginkgo Biloba has been clinically studied to improve cognitive health, function, and performance.
There's more to effective fat loss than just burning more calories...
Try the smart multi-channel approach with Shred!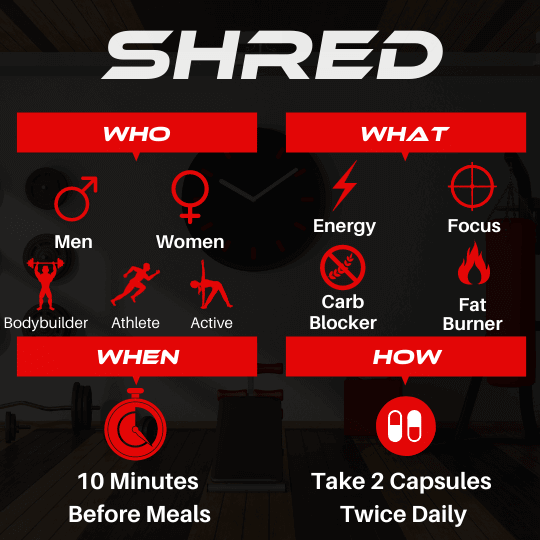 Suggested Use -- How do I take Shred? 
For best results take 2 capsules 10-30 minutes before meals with the first 2 before breakfast and the second 10-30 before lunch.
Is Shred safe for women? 
Yes, Shred is safe for both women and men, delivering the same great fat loss benefits for everyone 18+. 
Can I take Shred every day? 
Yes, Shred should be taken every day to give you consistent results week after week!
Can I take Shred as a pre-workout? 
Yes, Shred is often taken as a pre-workout and is very effective for cardio and fat loss training. 
Does Shred have any nasty side effects?
No, all the ingredients in Shred are clinically researched safe & effective.
Does Shred give you jitters or crash?  
No, Shred will not give you any jitters or crash Guaranteed! Unlike some fat burners that only focus on energy, Shred uses a multi-channel approach to burn fat through every proven angle.
Try
SHRED

Today!

Choose from the options below

The More You Buy The More You Save!